Everyone is always on the lookout for the "next big thing" to reach people. We're always platform searching, looking for the newest ways to connect. We have platforms like Yik Yak, Vine, and MySpace that seemingly fell off of the public's radar. Then we have platforms that are thriving, such as Facebook, Twitter, and Instagram. There are also plenty of up-and-coming platforms like TikTok, Lasso, and Steemit. While it seems like there's a new platform every day, there are a few that you may have missed. Such as Twitch and Mixer. Here's a download on these platforms that you may not know about: 
Twitch
Q.) What is it?
A.) Twitch is an online live-streaming platform. People stream everything from cooking to outdoor activities, games, and even talk shows.
Fast Facts:
Twitch has more than 15 million daily active users.

Twitch users watch an average of 95 minutes daily.

Twitch was a starting platform for Ninja (Richard Tyler Blevins) one of TIME 100: Most Influential People of 2019.

Owned by Amazon

55% of the users are 18-34.
Q.) How does it affect advertising?
A.) Twitch is home to the ever-growing industry of esports(organized multiplayer video game competitions). It's also home to some top-level influencers, like Ninja mentioned above. Multiple Twitch streamers have millions of followers. This means that thousands of people login to the platform to watch these people every day. It's the next place to find influencers that are gaining traction in a world-wide market. They have events that bring online life to real life, giving fans the opportunity to meet their favorite influencers in real life. Twitch has prime ad space which is always up for grabs.
Mixer
Q.) What is it?
A.) Mixer is a live streaming platform focused mainly on video games.
Fast Facts:
Ninja reached over 1.5 million subscribers on Mixer in less than a month.

Mixer has 30 million active users monthly.

Mixer is owned by Microsoft.

Mixer is focused on developing business and celebrity streaming channels.
Q.) How does it affect advertising?
A.) Mixer is making moves in this niche space of live streaming and they are subsequently taking away market share from Twitch. Mixer has signed two of Twitch's top streamers (influencers) within the past year: Ninja and Shroud (Michael Grzesiek). With these moves, more users are flooding the platform. As this platform continues to grow, the ad market and influencer market on this platform will become more relevant. Although Mixer isn't as big as Twitch right now, it will be a platform to keep on your radar as it grows.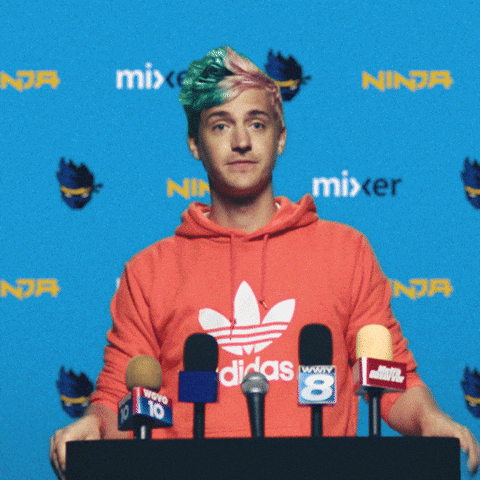 Summary
Twitch and Mixer are two of the biggest platforms in the world of live streaming. These two online streaming platforms are paving the way for new industries and a new era of influencers. Their user base is fairly young, which means they are likely not going anywhere anytime soon. They are reaching global markets and creating communities with a massive reach that could be vital to any business. These platforms are the place to find your next influencers and your next advertising opportunity!